Healthcare and Biomedical
Healthcare software development
Datazo InfoTech with healthcare organizations to provide senior-level developers with healthcare software development experience to deliver custom solutions for the medical industry.
Healthcare application development
Our software development company has extensive training and experience in the healthcare industry and are well-versed in HIPAA compliance and secure data solutions to meet all of our clients healthcare application development needs.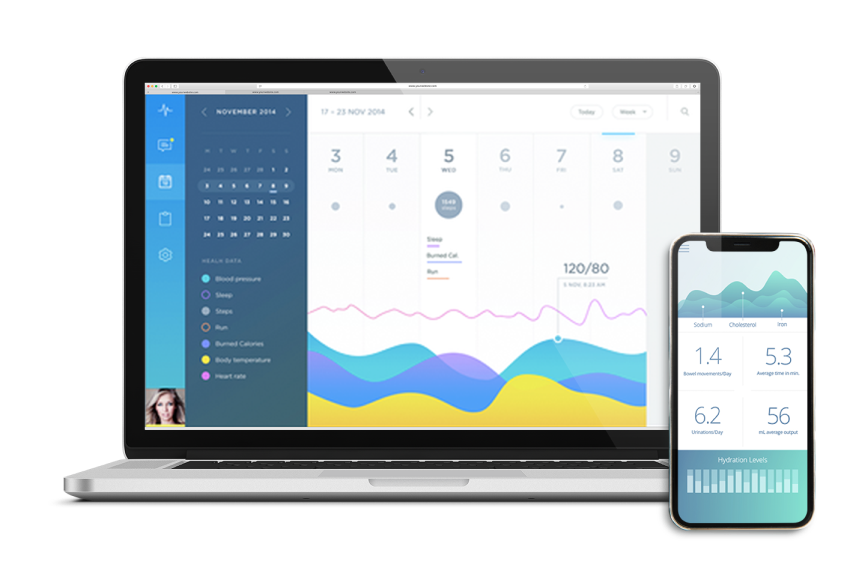 What We Can Do for You
Hospital Management Software
We can streamline administrative, financial, and clinical operations with bespoke systems built to optimize workflows for healthcare providers.

Patient Management Systems
We can create bespoke patient CRM systems and customer portals that improve efficiency and customer experience.

IoT-enabled App Development
With Io T-enabled apps and wearable technology, we can deliver solutions with integrated clinical features to digitally manage medical conditions at home.

Cloud Based Development
With cloud-based technologies and development, we help healthcare providers to solve their challenges by providing Microsoft Azure Cloud and DevOps Services.
Custom Healthcare software tools and services
Healthcare IT Service Options Datazo InfoTech Offers
We provide the following services separately or in combination.
Healthcare IT support
Managed IT services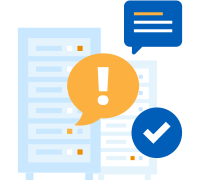 IT consulting and assessment
IT modernization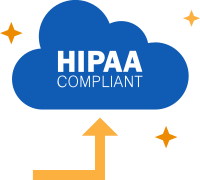 Cloud migration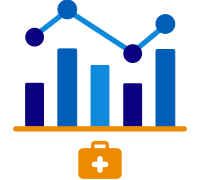 Healthcare data analytics and performance management
How is Datazo InfoTech Different?
Datazo InfoTech brings to the table unique capabilities that help our clients overcome a variety of challenges:
Datazo InfoTech has a trained cadre of business analysts, software architects, software engineers and quality assurance professionals to effectively work with:
Clients of our digital health practice benefit from Datazo InfoTech's core competencies of hiring, continuously training and long-term retaining of excellent technologists. Our key differentiating factors lie in domain knowledge, regulatory compliance and deep technical expertise in technologies underlying any successful health-related software development initiative.
When you work with Datazo InfoTech's Digital Health Practice you have the confidence of working with the partner that does not just talk the talk. We walk the walk – from understanding what and why you are building to managing the processes and methodologies all the way to letting you sleep well at night knowing your patient data, your intellectual property and your product's runtime are well protected.
Regulatory Compliance
Working in the field of Digital Health presents software vendors with a number of regulatory compliance challenges. Numerous government regulations require focused efforts from all internal functions that need to be managed on an ongoing basis. A company seeking compliance status is expected to thoroughly understand and align with applicable regulations, including regional or even international. The resulting set of policies and procedures deeply affect the software development practices, and an outsourcing partner that you choose has to adhere well to your regulatory practices to avoid the risk of project's failure or worse.
In order to work on Healthcare IT projects, Datazo InfoTech technical and professional personnel have received HIPAA compliance training. Our Business Analysts and engineers have gained strong experience in securely transmitting and housing ePHI while adhering to all applicable laws and regulations by developing modules and solutions as required by the HIPAA Technical Safeguards, especially as it pertains to secure housing and transmitting e-PHI. We are also actively exploring and working with HITRUST framework to better understand its controls and applicability to our client base.
Deploying customer-facing solutions hosted in the cloud environment, such as AWS, adds another layer of complexity to the regulatory-compliant engineering processes. In our engagements Datazo InfoTech engineers have mastered working with AWS provisions, security APIs and administrative controls, while making sure that the security and privacy of e-PHI is fully protected.
Our expertise in building secure Digital Health in the cloud environment – private, commercial and hybrid – helps Datazo InfoTech's customers rapidly deliver high quality, compliant solutions to numerous healthcare constituencies – acute care hospitals, rehabilitation centers, payers, medical practices, pharmacies, laboratories, doctors, and patients.
Technologies We Work With
Our Experienced Experts
Reach out to the world's most reliable IT services. Having obtained the official & formal training in IT technology and technical fields, our staffs know more than what they show. Our service offerings to enhance customer experience throughout the product lifecycle includes – test and repair, service management, and end-to-end warranty management.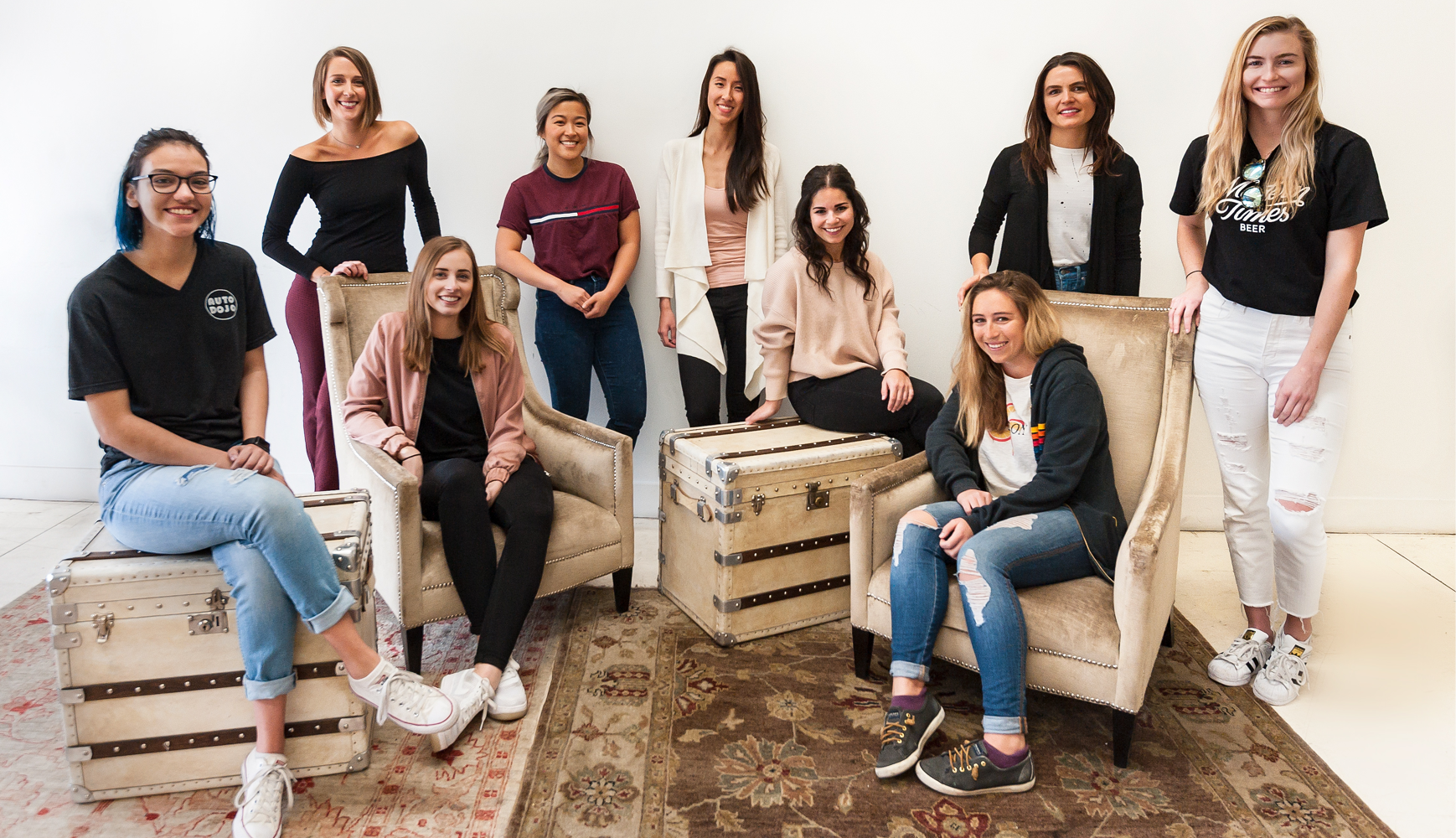 Case studies
Proud projects make us excel
Testimonials
What people praise about Datazo Infotech?
Jackie Parker, President of Harvest Trends
Jackie Parker, President of Harvest Trends
"

@Datazo Infotech

seemed too good to be true, but it really was true. I was impressed by the efficiency of the on-shore/off-shore model, and by the overall methodology and project management discipline. We will be using Datazo Infotech again."
Charles Braganza, Wild Birds Unlimited
Charles Braganza, Wild Birds Unlimited
"We selected

@Datazo Infotech

because of their proven track record as well as their impressive global software delivery model. They were easy to work with and delivered a quality product within the projected timeline and within budget."
Richard Moe, Study Suite
Richard Moe, Study Suite
"The most attractive aspect of working with

@Datazo Infotech

is the price and professionalism of the project team: I am provided with progress reports, weekly conferences, and the team very promptly responds to any questions or concerns I raise."
David Zelmanovic, LabThruPut
David Zelmanovic, LabThruPut
"

@Datazo Infotech

has provided skilled and useful programming services to our company with very little learning curve. The delivered code is clean and on-time. The daily reports and weekly team meeting keep the projects on track."
Gerald Bedwell, MEDadept
Gerald Bedwell, MEDadept
" We were very satisfied with the work performed by the

@Datazo Infotech

team and we look forward to working with them again"
Gary Boyd, CEO of Fitcom
Gary Boyd, CEO of Fitcom
"Overall I am very happy with the results– it was an ambitious project with lots of pivots and changes, but Satish was incredibly accommodating as a PM throughout."
Eric Sinagra, CEO of pathVu
Eric Sinagra, CEO of pathVu
"What attracted us the most to

@Datazo Infotech

as a small company was the reasonable pricing & the ability to scale up or down quickly on developers to continue support for the app."