Software Outsourcing Services
End-to-End Software Development Outsourcing Solutions
Software outsourcing services involve working with a third-party team with special skills and expertise. Today, businesses worldwide work with software outsourcing companies to access expert software engineers who boast a range of tech skills from UX design to blockchain consulting.
Simply put, outsourcing software developers allows organizations to develop high-quality software products in a cost-efficient way. From smart customization of pre-developed platforms to full-cycle custom solutions, software outsourcing companies like Datazo InfoTech are experienced development partners ready to deliver reliable and custom software solutions.
We are a world-class team of professionals entirely dedicated to driving the digital transformation of our clients. Our rigorous selection process ensures that we only work with the Top 1% of Tech Talent to guarantee high-quality software delivery, every time.
Delivering High-Quality Solutions within Scope and Time
WHAT WE DO
We don't solely focus on providing you a solution to a problem or situation : we analyze and understand your business holistically in order to offer you the best technological answer. Our staff has broad experience and certifications in each area of expertise. At Datazo InfoTech you will find a company dedicated to best practices and methodologies.
HOW WE DO IT
At Datazo InfoTech we implement innovative software solutions with cutting-edge technologies. In addition, we provide you not just an experienced professional in a specific technology, but also an entire team of experts in many different fields to back them up. Datazo InfoTech's are closely supported by the Quality Team who apply the framework in which we are certified.
Datazo InfoTech's Service Scope
The Scope of IT Outsourcing Services by Datazo InfoTech
Datazo InfoTech pieces together the core functionality for the business process in focus and enhance the software with unique software features and capabilities for your individual requirements.
Optimize IT Operations
Support Business Operations
Plan and Implement New IT Projects
We Eagerly Put In Use IT Innovations
Click The Cards To Find The Detailed Description Of Our Capabilities With Each Technology.
Cooperation Models We Support
We provide the following services separately or in combination.
Staff Augmentation
Cover resource or skill gaps of your in-house IT team with our experts managed by you directly.
Datazo InfoTech's employees temporarily join your development team managed by your project manager. Fully staffed with the required skills, your project can move faster 1.5-2 times.
Datazo InfoTech employs mature KPI metrics (Lead Time, Cycle Time, Deployment Frequency, Customer Satisfaction, etc.) for tracking project progress. We also welcome any KPIs our clients specifically ask us to use.
Best For : Businesses with established development teams that face a tight project deadline or skill deficiency.
Self-Managed Team
Get a self-managed team led by Datazo InfoTech's PM or Team Lead to carry out your IT initiative.
Datazo InfoTech assembles a development team responsible for specified project tasks to collaborate with your in-house development team or other vendors. We provide skilled project managers to oversee our part of work and coordinate project activity via diverse communication tools (like Jira, Confluence, Microsoft Teams).
Best For : Multi-Team projects where you need to control an overall project progress.
Full Outsourcing
We take care of your specific IT function(s) with full responsibility for their quality and related risks.
You entrust end-to-end software development project to Datazo InfoTech. This way, you can save up to 30% in development costs as you don't hire, onboard and train full-time development staff.
Datazo InfoTech ensures the stability of your IT infrastructure through routine monitoring and manages IT operations (Help desk, Security) of your company.
Best For : Businesses with overloaded/absent Tech Teams that want to minimize involvement in the project management.
Full-Service IT Outsourcing
Outsource any IT tasks (Development, Support, Management, etc.) to Datazo InfoTech – and we will make sure to deliver the best outcomes..
The benefits you can expect with IT outsourcing:
Co-Sourcing In-House IT Team
Delegate your IT operations and execution of new IT-related business initiatives to Datazo InfoTech – and let your team focus on other tasks.
Some results of IT outsourcing you can expect:
Co-Sourcing With Other Vendors
Strengthen your IT vendor ecosystem with Datazo InfoTech as an experienced professional in any IT domain that may require vendor assistance.
Smooth Integration in Your IT Vendor Ecosystem
Our Tech Competencies:
Datazo InfoTech's Approach to IT Service Delivery

Flexible Pricing Options
Fixed Price.
Best For : Feasibility Study, PoC, Small Projects.
Time & Material (with a cap).
Best For : Advisory; Large-Scale or Flexible Projects.
Per-Ticket Pricing.
Best For : L1, L2 Support.
Fixed Monthly Fee.
Best For : L3 Support (in-code changes).
Ensured IT Cost Reduction
Offshore Outsourcing.
Advanced Techs for best ratio of business value.
Agile, DevOps, Shift-Left QA Approach, Test Automation.
Cloud Resource, Consumption Optimization.
Increased Team Efficiency Due To Established Project Management Practices.
Resources With Lower Rates Work On Routine Tasks; Resources With Low Performance Are Replaced.
Cooperation Flexibility
Wide Pool Of Roles – Project Managers, Developers, DevOps, Architects, QA Engineers, Support Specialists, Data Experts, etc.
We're open to Co-Sourcing.
No Vendor Lock-In – We're Ready to Assist with Transferring Knowledge to A New Vendor.
From 0.5 FTE To 150+ FTE.
Cooperation Term : 1 Month – 10+ Years.
All Software Code Is Owned By Your Organization.
Quarterly Service Improvements
Regular Roadmap Revision (Stated Business Needs VS. Current Business Needs; Value We Bring VS. Highest Possible Value, etc.).
Proactive Approach : We Analyze Processes / Solutions and Suggest Adding Improvements and Possible Competitive Advantages.
Anticipating, Openly Communicating and Effectively Managing Potential Stumbling Blocks In Cooperation.

Regulatory Compliance
ISO Certification To Assure The Quality Of The Services Delivered.
ISO Certifications To Assure The Security Of Our Customers' Data.
Compliance With Industry-Based Specific Regulations : HIPAA, GAMP, PCI DSS, SOC 3, GDPR, etc.

Visibility and KPI-Based Results
We Define The Goals You Want To Achieve and Ensure Service Transparency Via Reports On :
Use Of Resources (Actual VS. Planned).
Current Issues & Potential Risks.
Team Productivity and Service Quality KPIs, etc.
KPIs We Use To Estimate The Work Progress and Results:
Our Technology Stack
Our software engineers employ the proven combination of the latest and classic trusted technologies, having the following technology stack as the basis:
Our Experienced Experts
Reach out to the world's most reliable IT services. Having obtained the official & formal training in IT technology and technical fields, our staffs know more than what they show. Our service offerings to enhance customer experience throughout the product lifecycle includes – test and repair, service management, and end-to-end warranty management.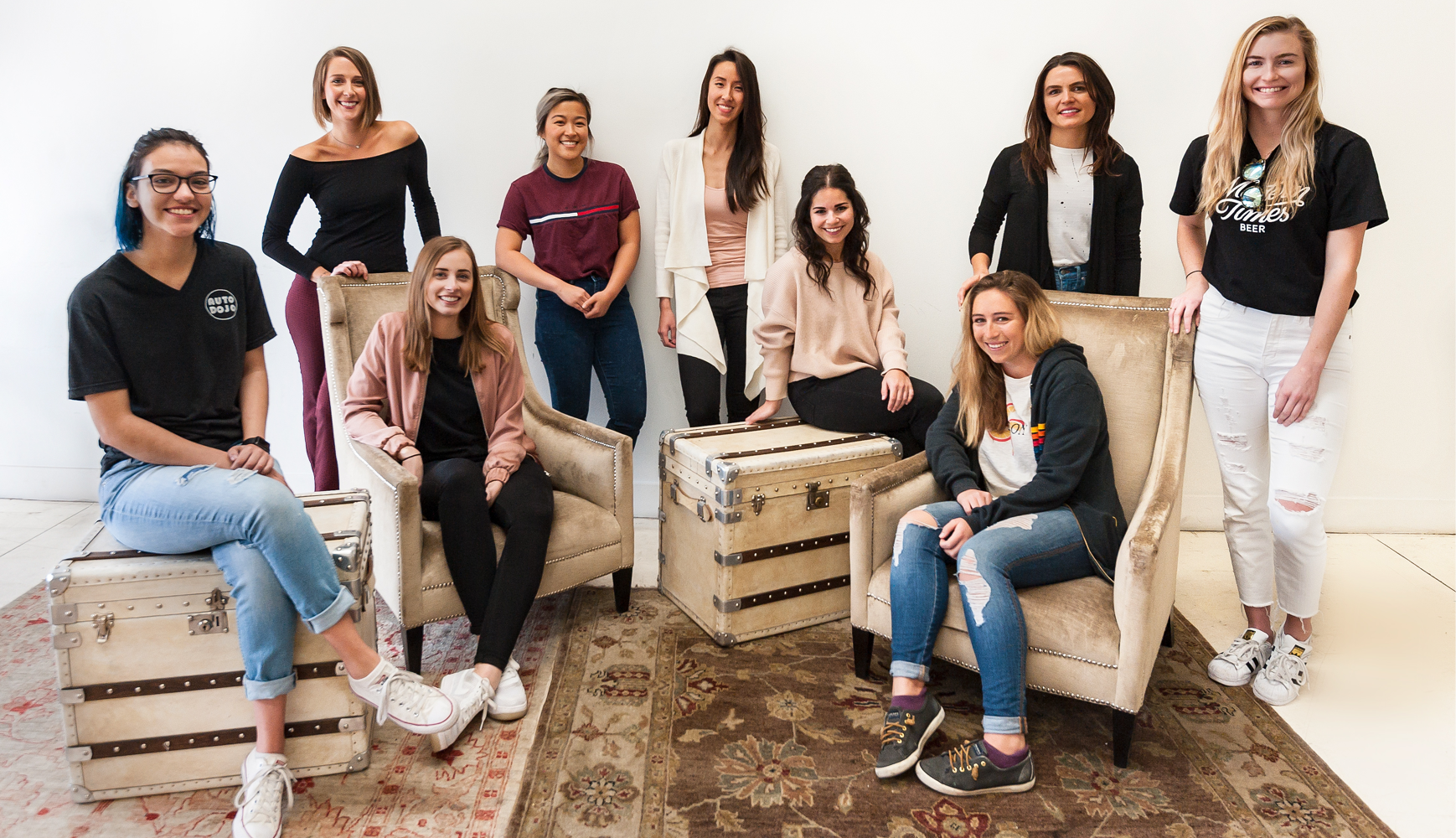 Case studies
Proud projects make us excel
Testimonials
What people praise about Datazo Infotech?
Jackie Parker, President of Harvest Trends
Jackie Parker, President of Harvest Trends
"

@Datazo Infotech

seemed too good to be true, but it really was true. I was impressed by the efficiency of the on-shore/off-shore model, and by the overall methodology and project management discipline. We will be using Datazo Infotech again."
Charles Braganza, Wild Birds Unlimited
Charles Braganza, Wild Birds Unlimited
"We selected

@Datazo Infotech

because of their proven track record as well as their impressive global software delivery model. They were easy to work with and delivered a quality product within the projected timeline and within budget."
Richard Moe, Study Suite
Richard Moe, Study Suite
"The most attractive aspect of working with

@Datazo Infotech

is the price and professionalism of the project team: I am provided with progress reports, weekly conferences, and the team very promptly responds to any questions or concerns I raise."
David Zelmanovic, LabThruPut
David Zelmanovic, LabThruPut
"

@Datazo Infotech

has provided skilled and useful programming services to our company with very little learning curve. The delivered code is clean and on-time. The daily reports and weekly team meeting keep the projects on track."
Gerald Bedwell, MEDadept
Gerald Bedwell, MEDadept
" We were very satisfied with the work performed by the

@Datazo Infotech

team and we look forward to working with them again"
Gary Boyd, CEO of Fitcom
Gary Boyd, CEO of Fitcom
"Overall I am very happy with the results– it was an ambitious project with lots of pivots and changes, but Satish was incredibly accommodating as a PM throughout."
Eric Sinagra, CEO of pathVu
Eric Sinagra, CEO of pathVu
"What attracted us the most to

@Datazo Infotech

as a small company was the reasonable pricing & the ability to scale up or down quickly on developers to continue support for the app."