Software Product Development
SOFTWARE PRODUCT
DEVELOPMENT SERVICES
WEB | DESKTOP | MOBILE
Software Product Development
If you want to scale up your business, a digital product could be one of the best approaches to do so. Whether it's a web app or mobile app, it has the potential to become the primary source of new clients and significant income for your company. The continued growth in popularity of digital products allows you to leverage technology to achieve your commercial goals. In order to build commercially viable, custom software, you need experienced, agile teams who understand how to solve professional business problems.
Software Product Engineering Services
Boost Customer Experience with Smarter Software Products
Building innovative products is no longer a matter of traditional software development. The outcomes must be tied together with customer goals and future business expansion. From conceptualizing an idea to maintaining and supporting a product, Product Engineering has come a long way. This process also leverages emerging technologies such as Cloud, Mobility, Web, Big Data Analytics, Blockchain, AI, Machine Learning and Cognitive Computing. We are specialists in Product Engineering services to Enterprises and startups alike,and take pride in collaborating, building and maintaining world-class software products that speed up achievement of customer goals. The entire software product lifecycle from the innovation stage, development, deployment up to user acceptance is taken care of by Experion.
xPlore & xEcute
To ensure long term success of the product and to maximize business value, Experion utilizes its time-tested frameworks xPlore & xEcute, to conceptualize and develop software products. These two frameworks are designed to co-create the product with the customer, with a Minimum Viable Product (MVP) blueprint initially, followed by a value-centric, collaborative, and Agile development approach targeting continual product improvement.
Choose Your Scenario
Custom Engineering
We assist you at every stage of the product engineering journey : from product ideation to implementation and support, we deliver custom product development services tailored to your business vision.
Product Upgrade
Datazo InfoTech helps companies expand the features of their products to meet users' demands and increase competitiveness through value-driven upgrades and extensions.
Project Rescue
With or without legacy project documentation in place, we can join at any stage to perform detailed product analysis, design the transformation roadmap, and help you extract maximum value from your software.
Outsourced Product Development
We help companies scale or augment their internal teams' capabilities with our resources, assigning dedicated software product developers with the competencies in line with your chosen tech stack and business environment.
Our Product Development Package
Datazo InfoTech's team of business analysts, product engineers and UX experts will help you validate the feasibility of your idea, build a prototype, adjust the technology stack, and outline the vision for future development based on real market data.
We base our UXD decisions on extensive research of your target audience to understand their behavior, needs and problems. This helps us design eye-catching, intuitive interfaces that provide your users with memorable experiences and contribute to clear understanding of your offering.
Our team will become your end-to-end partner that helps shape your idea into a functional prototype. We draw up a project plan, develop a proof-of-concept, prioritize features based on real users' feedback, and provide quality assurance while keeping resource consumption to a minimum.
We introduce custom analytical tools for products to collect authentic user feedback and understand how people engage with every element of the software. Our team can further incorporate these insights to identify growth opportunities and improve the product continuously.
How We Ensure Your Success
We design and build custom, cloud-native web applications that fuel your growth. Whether you are building software for a new opportunity, or redesigning an existing solution, our full lifecycle Build-as-a-Service approach guides you through the complexities of product creation. We provide dedicated experts at every stage of the product journey to ensure your solution is innovative, engaging, and performant.
Your business is unique. That's why we put YOU first. Our goal is to help you build a feasible solution that is valuable for you and your customers, and that delivers on your desired outcomes.`
Full Lifecycle Software Development
01. STRATEGY
Define the "why" and "who" of your product idea, and prioritize the problems your solution will solve.
02. DESIGN
Envision and rapidly prototype the "what" and "how" of your solution, and map how to deliver incremental value to your customers.
03. DEVELOPMENT
Leverage our proven framework for developing your product in an Agile, iterative fashion using the Build-Measure-Learn feedback loop.
04. APP MANAGEMENT
Benefit from cloud automation and efficiency, reduce Total Cost of Ownership (TCO), and maintain your application for a flat monthly fee.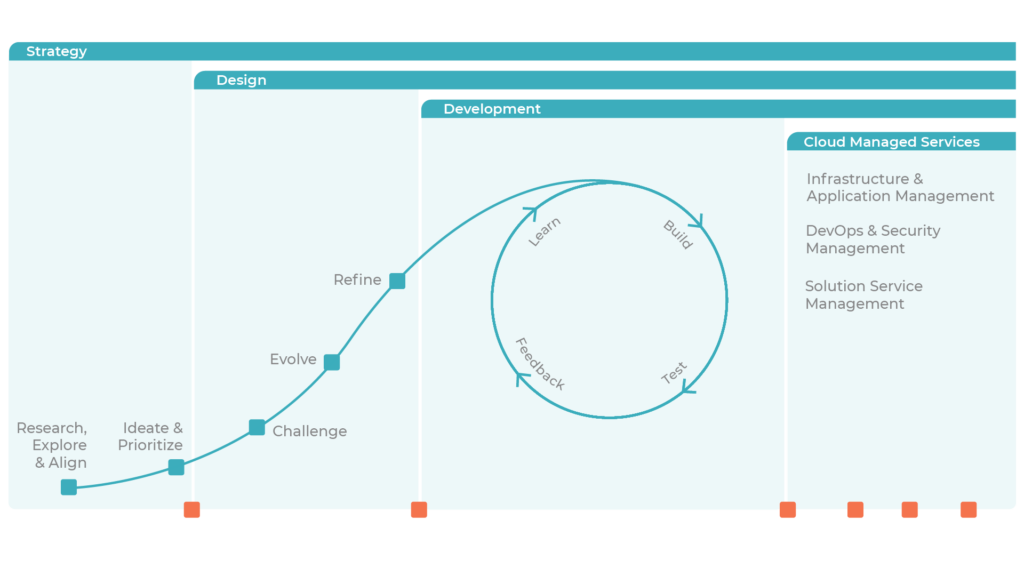 EXPLORE
Our Project Approach
Your Product Development Roadmap
Discover our Software Product Development
Our Software product development
Why Trust Datazo InfoTech?
At Datazo InfoTech, we provide you with a dedicated team who focus on the highest business value at every stage of the software lifecycle, whether it is the product design phase, which includes world-class UX/UI, or custom software development with comprehensive quality assurance testing. We also provide maintenance and support of your digital product to ensure your software works at an optimal level throughout its life.
We've been on the market for more than ten years, and we hire more than 100 specialists and IT enthusiasts. Not every software house can offer so many services, an actual all-in-one package. Collaborating with us means you will get a dedicated project manager and a team of designers, programmers and testers to create a solution that you and your customers desire.
Agile Scrum
Working in the Agile Scrum framework is our standard practice. We use it to organize our work, communicate better and make our projects productive and effective. It's a great methodology that prioritizes collaboration between the product owner and the team. Everyone is needed, and their ideas are always taken into consideration. We want you to participate in workshops and meetings actively so that we can learn more about your business and audience.
Modern Technologies
We are always up to date with the newest technologies and adopt promising frameworks and programming languages to our stack. That's because we realize the IT world is constantly evolving, and we want to offer innovative services. Using modern tech means your digital product will perform as it should. New devices and operating systems require different approaches, so they naturally run on the latest frameworks. That's why we always learn – always to be great at what we do.
Management & Information Security
Norms and standards guaranteed by ISO certifications prove that we provide the highest level of security and organization. We are compliant with two: For Quality Management System and Information Security. If your project is based on sensitive data processing, you can be sure it is safe with us. We can also assure the highest possible quality of IT solutions we create. To obtain these ISO certificates, we had to prepare procedures and documentation that guide all our activities, which is also beneficial during your collaboration with Datazo InfoTech.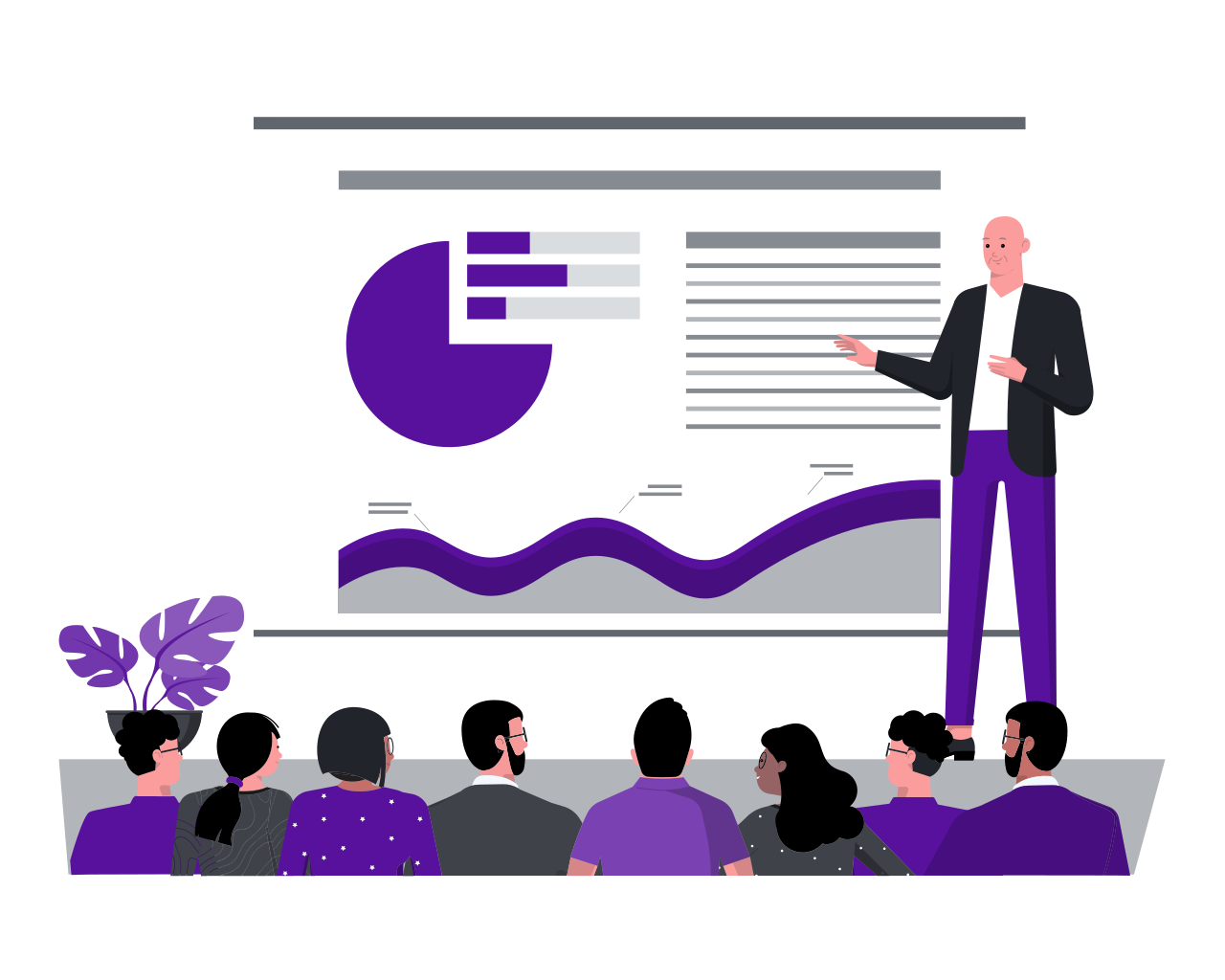 Transparency
We communicate openly and honestly with all of our clients. You will know the hourly rates of each team member, the project's lineup with time-frame and recommended technologies early on. We want you to be aware of all tasks and actions we will take to make your digital product dream come true. If there's something that seems not clear, you can always ask, and you will receive the answer right away. A dedicated project manager will talk to you regularly to let you know about the progress and discuss all the details.
Our Experienced Experts
Reach out to the world's most reliable IT services. Having obtained the official & formal training in IT technology and technical fields, our staffs know more than what they show. Our service offerings to enhance customer experience throughout the product lifecycle includes – test and repair, service management, and end-to-end warranty management.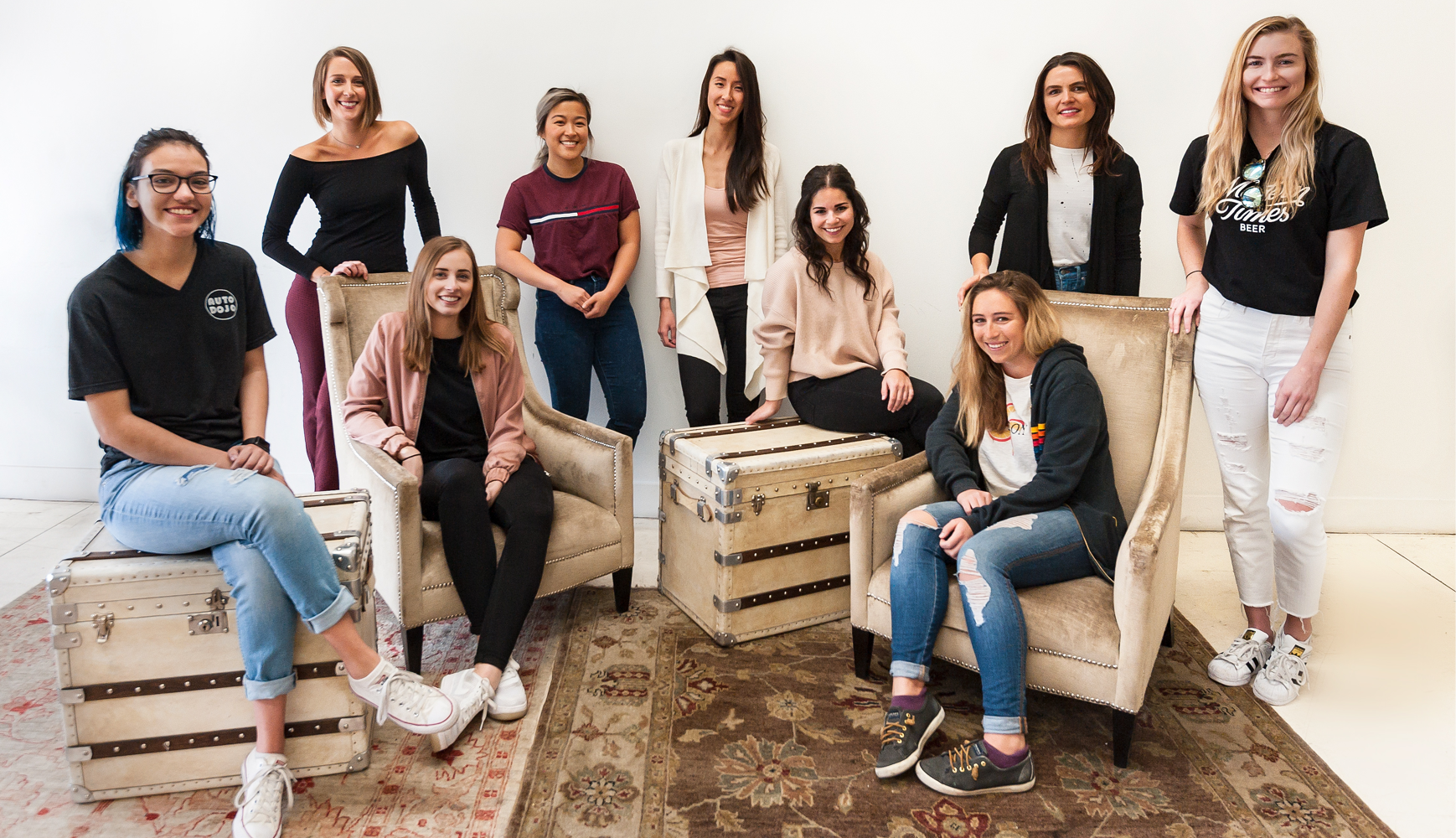 We run all kinds of IT services that vow your success
Case studies
Proud Projects make us excel
Testimonials
What people praise about Datazo Infotech?
Jackie Parker, President of Harvest Trends
Jackie Parker, President of Harvest Trends
"

@Datazo Infotech

seemed too good to be true, but it really was true. I was impressed by the efficiency of the on-shore/off-shore model, and by the overall methodology and project management discipline. We will be using Datazo Infotech again."
Charles Braganza, Wild Birds Unlimited
Charles Braganza, Wild Birds Unlimited
"We selected

@Datazo Infotech

because of their proven track record as well as their impressive global software delivery model. They were easy to work with and delivered a quality product within the projected timeline and within budget."
Richard Moe, Study Suite
Richard Moe, Study Suite
"The most attractive aspect of working with

@Datazo Infotech

is the price and professionalism of the project team: I am provided with progress reports, weekly conferences, and the team very promptly responds to any questions or concerns I raise."
David Zelmanovic, LabThruPut
David Zelmanovic, LabThruPut
"

@Datazo Infotech

has provided skilled and useful programming services to our company with very little learning curve. The delivered code is clean and on-time. The daily reports and weekly team meeting keep the projects on track."
Gerald Bedwell, MEDadept
Gerald Bedwell, MEDadept
" We were very satisfied with the work performed by the

@Datazo Infotech

team and we look forward to working with them again"
Gary Boyd, CEO of Fitcom
Gary Boyd, CEO of Fitcom
"Overall I am very happy with the results– it was an ambitious project with lots of pivots and changes, but Satish was incredibly accommodating as a PM throughout."
Eric Sinagra, CEO of pathVu
Eric Sinagra, CEO of pathVu
"What attracted us the most to

@Datazo Infotech

as a small company was the reasonable pricing & the ability to scale up or down quickly on developers to continue support for the app."