UI/UX Design
Web Design Services
Web design services comprise the processes of user interface (UI) and user experience (UX) design of any web-based solution. In each of its web design projects, Datazo InfoTech shrewdly balances the technology, visual aesthetics and business objectives, bringing you fast-loading, impactful and high-converting online experiences.
Discover the full potential of product (UI/UX) design
Looking for a product design strategy that will make your audience fall in love with your product? Datazo InfoTech is called a full-service software house for a reason! With us, you can be sure your project will receive all the necessary attention every step of the way, from extensive market research to ongoing maintenance upon release. See for yourself!
Good UX/UI Design is Good Business
Good user experience is crucial to successful software. At Datazo InfoTech, we go beyond designing graphics and interfaces. Beginning with understanding your users and their needs, we design an experience that meets their needs while achieving your specific business goals.
Whether you're looking for a fully functional application, a prototype to be used to demo to investors, or deliverables for your internal development group, our design team will work closely with you to ensure that your product exceeds expectations.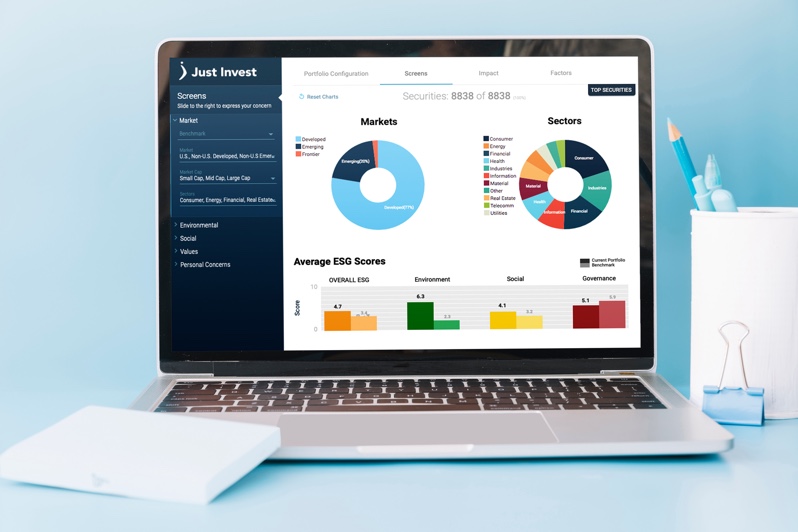 Designing for Your Users
After understanding your business strategy and project scope, we work with you to define the various user types that will interact with the software. During this step, we also engage with our Software Architects and Project Managers to ensure the feasibility of key project concepts.
With your user archetypes in mind, we begin designing their experience as they interact with the software. This results in user-stories, user-flows, and journey mapping that describe the screens and decision points that will be encountered.
Next, we design wireframes and interface elements where layout, navigation, key screens, and interactions emerge.
The last step is to finalize the look and feel of the product. A style-guide and design system is matured and documented. Prototypes are created that allow you to engage with the designs long before functional software is developed.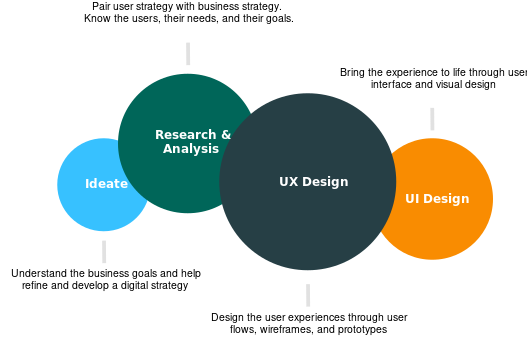 Collaborating with your team
You don't need to know how to do UX/UI design yourself in order to be innovative. You are the expert on your business. At Datazo InfoTech, we speak your language and work closely with your team throughout the design process to create experiences that truly serve your users.
If you do happen to have a UX/UI team, we can work closely with them in any design tool you prefer. Our team is well-versed in many technologies to make collaboration easy.
Stages
Ideation & Discovery

User Research
Journey Mapping
Wireframing

UI Design
Prototyping
Tools
Adobe CC

Sketch

Figma

Omnigraffle

Zeplin
Invision
Perks of Web Design with Datazo InfoTech

Competitive Design
We combine your brand style and the latest web design trends, relying on the data gathered through rival company analysis, market studies and user research. This approach allows us to deliver one-of-a-kind and highly competitive designs that strengthen your brand identity, reflect brand's values and support your marketing goals.

Focus On Your Business Objectives
When working on a design of a website or web portal, our team always targets your specific marketing and customer service objectives. We establish productive cooperation with the stakeholders to understand your business processes and deliver a design that will empower your individual conversion strategy.

Tailored To Your Target Audience
We perform in-depth analysis of your users' expectations at the very start of the project. The data we use for tailoring your visuals is gained from usability studies (in case of a web solution in development) or comprehensive UX and UI audit (in case of an already developed web solution).
Our Web Design Service Options
While providing the option of one-off web design, we also suggest continuous design support services that enable non-stop evolution of your ever-growing web solution. Working in close cooperation with your team, we gradually introduce improvements and changes based on regular user surveys and A/B testing, thus ensuring superior user experience.
eCommerce Website Design
Fresh and elegant eCommerce design to drive your store's customer lifetime value and facilitate up/cross selling.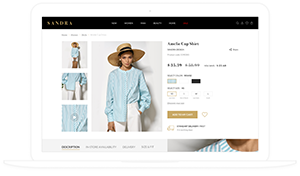 B2C website / portal design
Customer-centric design that makes for higher dwell time and a lower user error rate as well as enhances user engagement.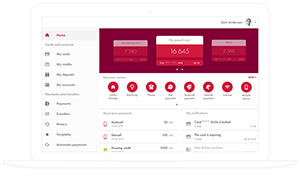 B2B website / portal design
Industry-specific design to increase the frequency of email subscriptions, pre-registrations for future services, and quote/demo requests.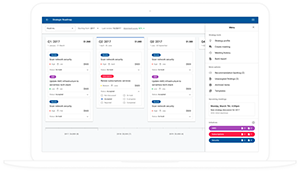 Front End Development, UX&UI Design Services
Factoring Purpose and Needs
We believe that front-end development strategy and UX need to factor in business purpose, branding and customer needs to fully support the product's purpose itself.
Datazo InfoTech's expert team of front end and UI developers bring beautiful web experience to life using a proven methodology and cutting-edge technology base to build customized responsive cross-browser, cross-platform websites and applications. Our front end, UX and UI teams see a page as a collection of assets and have high attention to detail and writing code in a modular fashion. They constantly analyze how the assets will be used on the page and how they might be used across the entire site.
We have optimized UX methodology to provide a well-balanced mix of control, visibility and flexibility. Our goal is to enable our clients to establish long-term relationships with their customers and other stakeholders by effectively increasing conversion rates, providing comprehensive navigation and predicting how clients will interact with the product or service.
Front-End Development Services :
Front-End Architecture and Design
Front-End Assessment And Optimization Services
Front-End Quality Assurance Services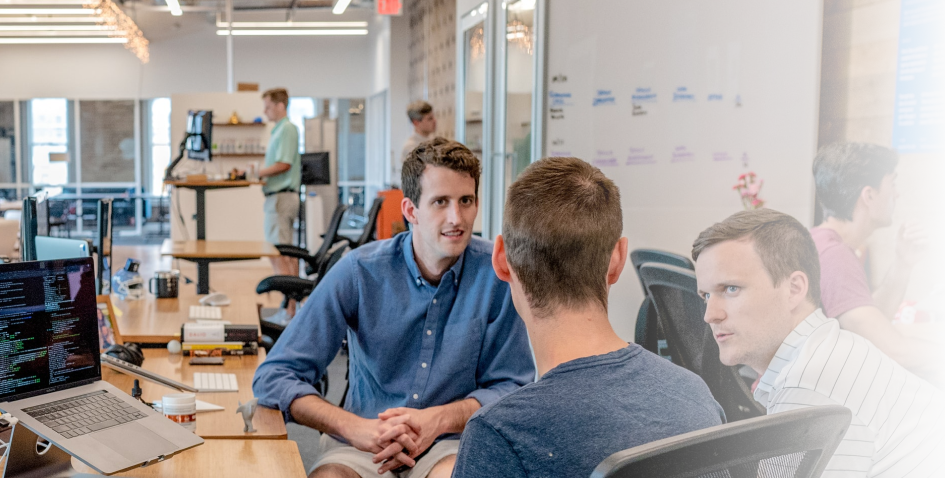 UX/UI Design Services :
User Interface Wireframing
User Journey Mapping And Design
Cross-Device User Experience
Mobile UX/UI Design Services
Cross-Device Responsive Design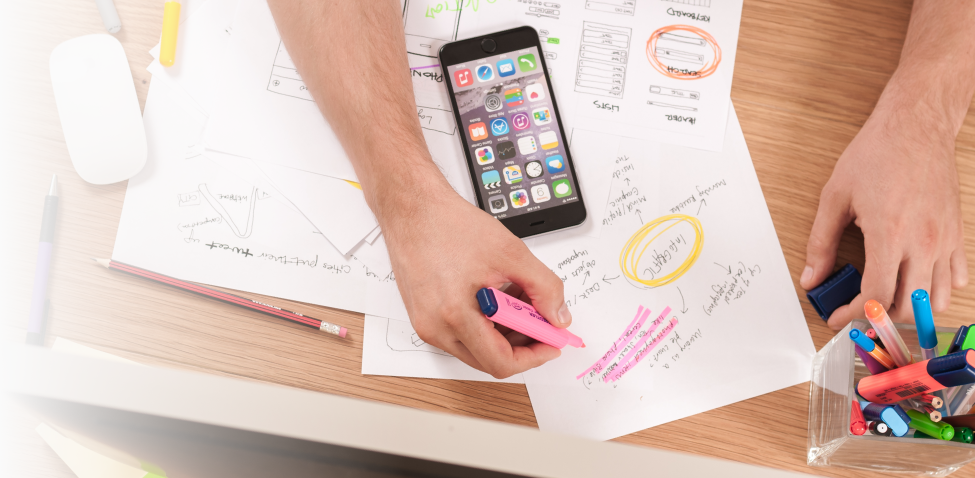 How Much Will Your Web Design Project Cost?
Datazo InfoTech is ready to provide accurate calculations for your cloud app development initiative so that you could plan your budget with confidence. For correct estimation, we take into account :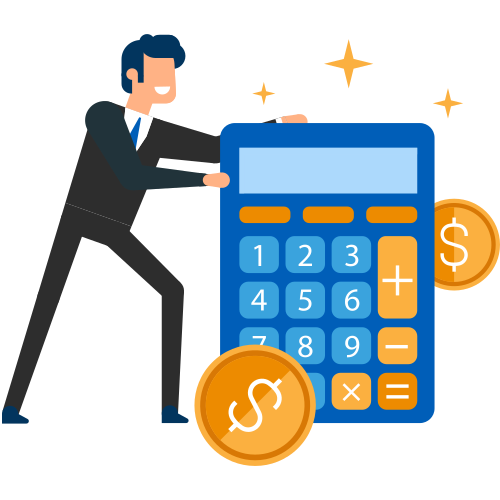 We Eagerly Put in Use IT Innovations
Click the cards to find the detailed description of our capabilities with each technology.
Discover our Web Design Development
Our Web Design Development
Why Trust Datazo InfoTech?
At Datazo InfoTech, we provide you with a dedicated team who focus on the highest business value at every stage of the software lifecycle, whether it is the product design phase, which includes world-class UX/UI, or custom software development with comprehensive quality assurance testing. We also provide maintenance and support of your digital product to ensure your software works at an optimal level throughout its life.
We've been on the market for more than three years, and we hire more than 100 specialists and IT enthusiasts. Not every software house can offer so many services, an actual all-in-one package. Collaborating with us means you will get a dedicated project manager and a team of designers, programmers and testers to create a solution that you and your customers desire.
Agile Scrum
Working in the Agile Scrum framework is our standard practice. We use it to organize our work, communicate better and make our projects productive and effective. It's a great methodology that prioritizes collaboration between the product owner and the team. Everyone is needed, and their ideas are always taken into consideration. We want you to participate in workshops and meetings actively so that we can learn more about your business and audience.
Modern Technologies
We are always up to date with the newest technologies and adopt promising frameworks and programming languages to our stack. That's because we realize the IT world is constantly evolving, and we want to offer innovative services. Using modern tech means your digital product will perform as it should. New devices and operating systems require different approaches, so they naturally run on the latest frameworks. That's why we always learn – always to be great at what we do.
Management & Information Security
Norms and standards guaranteed by ISO certifications prove that we provide the highest level of security and organization. We are compliant with two: For Quality Management System and Information Security. If your project is based on sensitive data processing, you can be sure it is safe with us. We can also assure the highest possible quality of IT solutions we create. To obtain these ISO certificates, we had to prepare procedures and documentation that guide all our activities, which is also beneficial during your collaboration with Datazo InfoTech.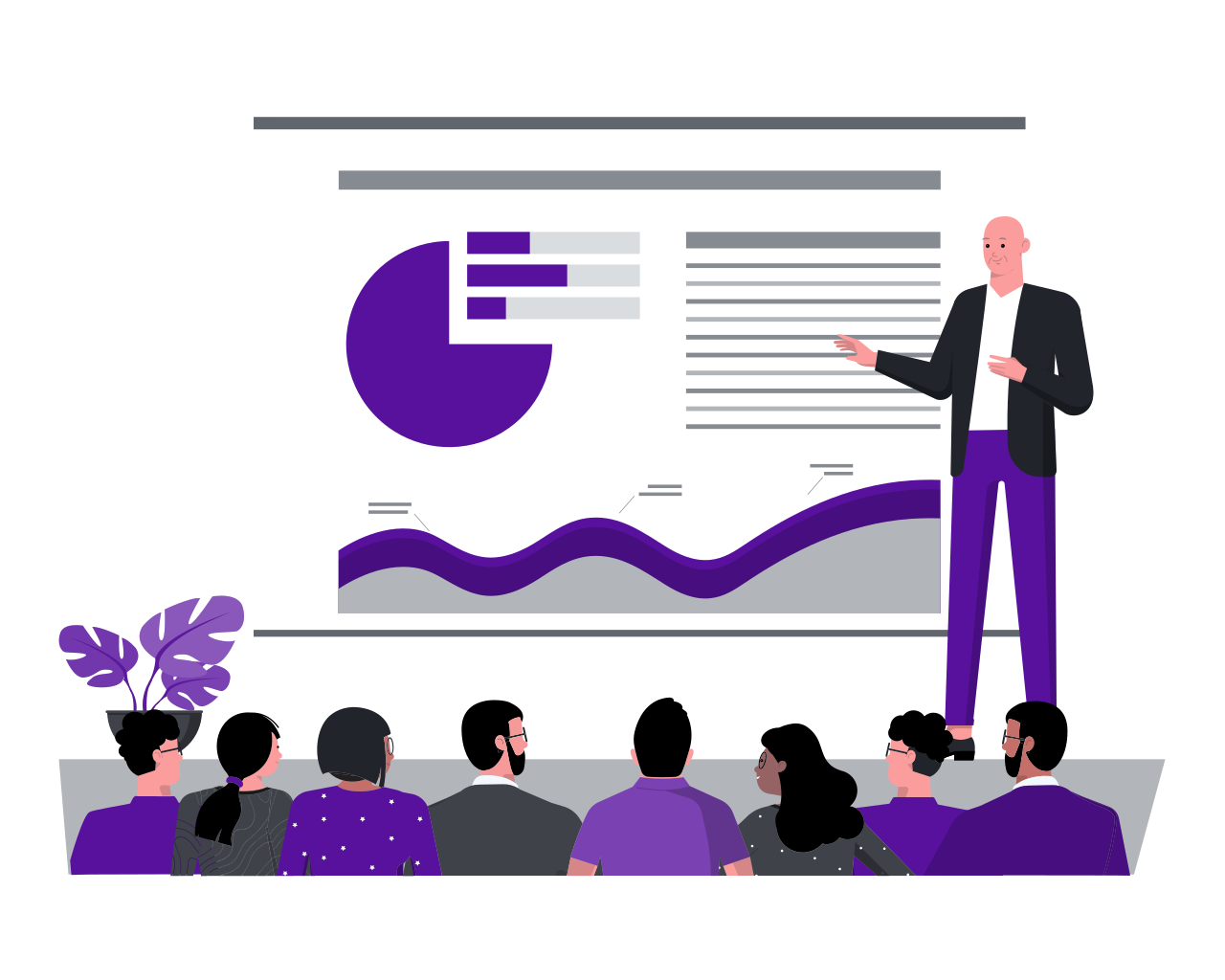 Transparency
We communicate openly and honestly with all of our clients. You will know the hourly rates of each team member, the project's lineup with time-frame and recommended technologies early on. We want you to be aware of all tasks and actions we will take to make your digital product dream come true. If there's something that seems not clear, you can always ask, and you will receive the answer right away. A dedicated project manager will talk to you regularly to let you know about the progress and discuss all the details.
Our Experienced Experts
Reach out to the world's most reliable IT services. Having obtained the official & formal training in IT technology and technical fields, our staffs know more than what they show. Our service offerings to enhance customer experience throughout the product lifecycle includes – test and repair, service management, and end-to-end warranty management.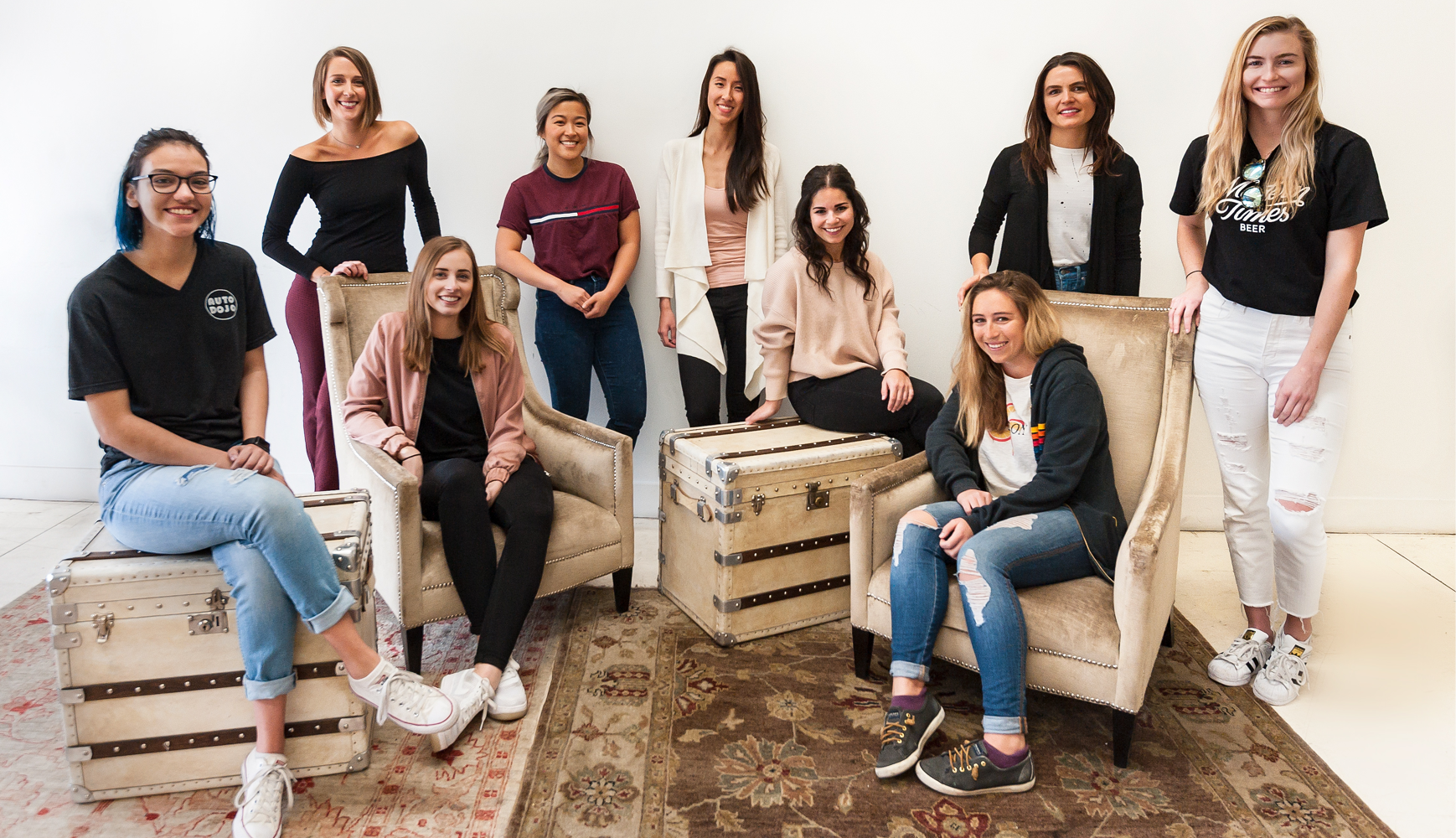 We run all kinds of IT services that vow your success
Case studies
Proud Projects make us excel
Testimonials
What people praise about Datazo Infotech?
Jackie Parker, President of Harvest Trends
Jackie Parker, President of Harvest Trends
"

@Datazo Infotech

seemed too good to be true, but it really was true. I was impressed by the efficiency of the on-shore/off-shore model, and by the overall methodology and project management discipline. We will be using Datazo Infotech again."
Charles Braganza, Wild Birds Unlimited
Charles Braganza, Wild Birds Unlimited
"We selected

@Datazo Infotech

because of their proven track record as well as their impressive global software delivery model. They were easy to work with and delivered a quality product within the projected timeline and within budget."
Richard Moe, Study Suite
Richard Moe, Study Suite
"The most attractive aspect of working with

@Datazo Infotech

is the price and professionalism of the project team: I am provided with progress reports, weekly conferences, and the team very promptly responds to any questions or concerns I raise."
David Zelmanovic, LabThruPut
David Zelmanovic, LabThruPut
"

@Datazo Infotech

has provided skilled and useful programming services to our company with very little learning curve. The delivered code is clean and on-time. The daily reports and weekly team meeting keep the projects on track."
Gerald Bedwell, MEDadept
Gerald Bedwell, MEDadept
" We were very satisfied with the work performed by the

@Datazo Infotech

team and we look forward to working with them again"
Gary Boyd, CEO of Fitcom
Gary Boyd, CEO of Fitcom
"Overall I am very happy with the results– it was an ambitious project with lots of pivots and changes, but Satish was incredibly accommodating as a PM throughout."
Eric Sinagra, CEO of pathVu
Eric Sinagra, CEO of pathVu
"What attracted us the most to

@Datazo Infotech

as a small company was the reasonable pricing & the ability to scale up or down quickly on developers to continue support for the app."