Chairman's Message
CHAIRMAN'S MESSAGE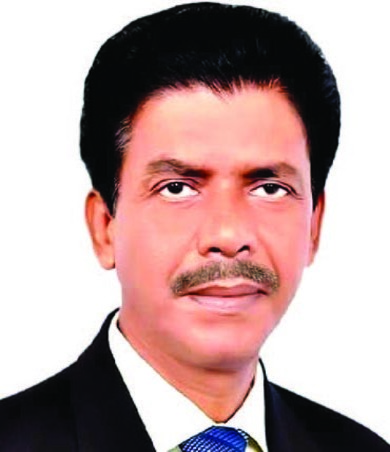 It is indeed a matter of great satisfaction that by the grace of Almighty Allah,
Datazo InfoTech Limited (DIT)
over a period of time has shown tremendous progress in the field of Software development. It has designed and developed of variety of state-of-the-art software solutions to cater to every need of business users. We bow our heads before Almighty Allah to bless us with enough wisdom and strength to make 
Datazo InfoTech (DIT)
and more progressive and user-friendly company. It would also be worthwhile to mention here that
Datazo InfoTech Limited
has taken considerable impetus to its business as
Datazo InfoTech (DIT)
has developed and maintained its core software applications.
In today's active and distinctive industry landscape, victory is not reliant on only regular principles; rather, it necessitates distinctive and keener business tactics that attain healthier business quality. Your business would need a partner with international knowledge and world-class workforce that can benefit you in accomplishing your business objectives. We at Datazo InfoTech (DIT), provide our customers and partners with the correct tools, assets and maintenance they require to be successful. We are one of the top companies that specialize in technology centered business consultancy. Regardless of your company proportions, we will offer you with our best assets to achieve full value out of your investments on technology. We are entirely dedicated on rising our customers and partners business, their setup and help them investing in the correct technology, people and also in reducing the costs growing and their revenues consequently making them financially tough and doable organizations that develop at its maximum speed.
OUR MISSION & VISION
VISION
Our dream is to become a complete solution provider in the IT Business Solutions and Information Security Services areas. We want to constantly grow as an advanced solutions, innovative and service provider with an effective customer service and support at reasonable charges using state of the art technologies.
Datazo InfoTech (DIT) attempts for the success of its clients by presenting ground-breaking ideas, concepts, and designs with the modern tools and technologies.
MISSION
Our mission is to live up to the requirements of our client's on time in an operational way with their approval by embracing the following rules:
Deliver strong & secure IT Business Solutions using cutting-edge technologies that meet business requirements of our clients
Develop cost effective solutions within swift turnaround time
Unceasingly launch, creative and innovative products to meet market needs and principles
Build and uphold long-term client association across the world
Constantly coach & instruct our team with up-to-date trends and technologies to develop innovative and state of the art solutions.
PRECEDING TWELVE MONTHS
We started off the year with a clear target of increasing customer satisfaction though greater interaction with them at various stages of the product development lifecycle; creating high performance culture through building managerial capacity. Our focus on rebuilding the Top Management team was realized during the year, with the hiring of highly qualified and experienced professionals from the Industry. We were also able to achieve significant success by restructuring our delivery organization. With growth in differentiated customization and support, this restructuring has aided in meeting increasing customer expectations. Through dedicated efforts, we were also able to reduce the implementation cycle, and offer more value to customers. We are also addressing the challenges of product development with a new team for effective co-ordination across functions.
We have also recomposed the Board of Directors necessitated by recognition of diversity. The Board inducted Mr. M.R.Tanvir H. , Managing Director & CEO and Dr. Raisha as Healthcare Advisor. Both Mr. M.R.Tanvir H and Dr. Raisha are noted experts and bring rich and varied experience to the Board. These stalwarts will surely bring their experience, expertise and insights to our Board.
I am pleased to inform you that our ongoing investments in differentiating our offerings and pursuing innovation to provide best solutions to the industry helped us maintain our Number One position in the Lending Solutions space.
LOOKING AHEAD…….
The year gone by can be best characterized as the year of transformation for the global IT industry which went into expanding in newer verticals and geographies, attracting new customer segments, and transforming itself from being just technology partners to becoming strategic business partners. The Company shall move strongly in that direction. Increase in global technology spending and opportunities created through adoption of disruptive technologies are also expected to propel growth in the current year.
Customers today are increasingly seeking technology providers who understand their businesses and also their challenges. Our customers are looking for deeper customer insights and improved ways of delivering services to their customers. Our customers across the globe are focused both on revenue growth as well as increasing their profits, primarily by enhancing productivity and offering differentiation. Technology for our customers is no longer a cost but an investment, and it is going to be the key enabler for them to drive productivity and simplify their business processes to reduce operational costs. Your Company's domain-specific solutions, product leadership, customized approach , strong delivery capabilities and global footprint, make us an ideal partner for our customers. We are also increasingly aligning our offerings more closely to the business priorities of our customers.
My fellow members at the Board and I strongly believe that technology creates growth prospects and unravels opportunities for organizations to achieve their goals. This belief pushes us towards inventing and also exploring new geographies so that we can touch the lives of billions of people around the world.
As we work to serve our customers better by building products based on mature and superior technology, we, as ever, will continue to keep paramount in our minds the importance of advancing our outstanding reputation through integrity and ethical business conduct.
ACKNOWLEDGEMENTS
I express my sincere thanks to the various officials of the State Governments, our bankers and financial institutions for their on-going support and assistance to the Company. I would also like to thank all our customers, dealers and vendors who we have been a part of the Datazo InfoTech (DIT) Family.
Above all, our team at Datazo InfoTech (DIT) is and shall remain our core strength. Datazo InfoTech's, with their competence and dedication, continue to navigate through highly challenging situations to provide our customers with analytical, flexible and tailor-made solutions. Our performance has been driven by the commitment and perseverance of our employees. I would like to heartily acknowledge their immense contribution to our growth .
I would also like to thank my fellow Board members and business associates for their whole-hearten support to the Company through the year, as in the past.
And finally, my profuse thanks to both institutional and individual – for their deep and abiding trust in the company.
Mr. M.M. Rahman
Honorable Chairman
April 15, 2021