IT Consulting Services
IT Consulting Services for Business Transformations
Become tech-First. Craft a stellar future for your enterprise
We can be your rock whenever you're taken off guard by a challenging roadblock to business progress. Belonging to the high-tech lot from 2018 on, Datazo InfoTech has grown into a mature engineering service provider and a full-blown IT consulting firm all at once.
The tech cornerstones of our engineering prowess
We're passionate about building solutions upon the technologies that are a buzz for a reason. With their advanced impact, we help clients play big on the global market.
Our certified web developers, designers, and consultants will help you at every stage of the product development process by turning your project ideas into effective solutions. From building a robust web application to designing an appealing UX to creating efficient marketing strategies — we got you covered.
Looking to give users an instant access to your services while scaling the client base? Datazo Infotech is the place to go. With your priorities and business growth in mind, we'll help you quickly hit the market with a slick iOS, Android, or cross-platform app that engages users at a single touch.
We align IT consulting with your needs
Whatever your tech background or target market,
We'll find a way to tackle your challenge.
For the clients who are just about to launch their business, we offer our experts to jump in and prepare a smooth path from scratch.
When it comes to small and medium-sized enterprises or well-established brands outside of IT, we can undertake implementing a new product or technology of your choice — from blockchain to AI to NFC and more.
In case you run a reputable upscale business or a state institution, you may need a trusted contractor with a proven track record in your tech domain of interest. Datazo InfoTech hosts a certified team that has handled hundreds of large high-risk projects, A to Z — from IT consulting to development and maintenance.
Discover our company
We focus on your industry specifics
Datazo InfoTech IT consulting services in full picture
Be it advanced tech implementation or from-scratch solution ideation, we know the drill. Come along, we'll help you through the most tricky competition calls — you'll get well over the expected value via innovation best practices.
Tech-powered enterprise transformation
Never take chances with legacy systems, as you risk being cornered with harsh efficiency and security issues. With blockchain, AI, IoT, AR/VR, and big data among our signature techs, we can tailor a smooth iterative route for a complete business makeover.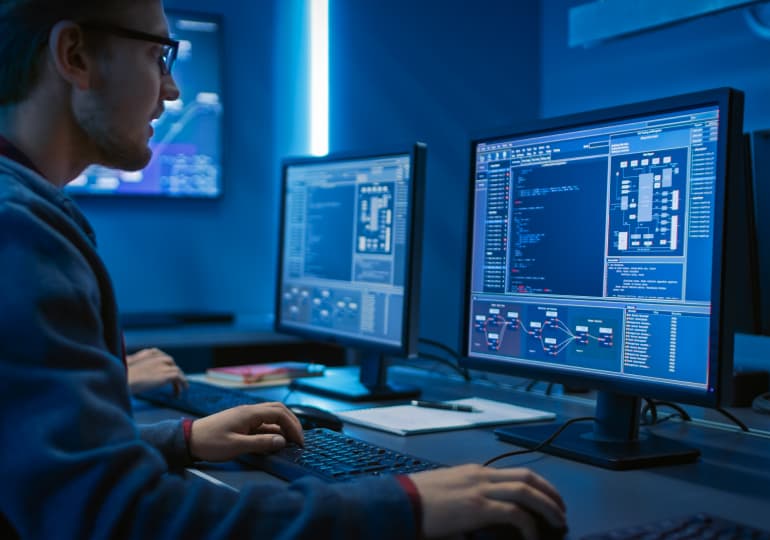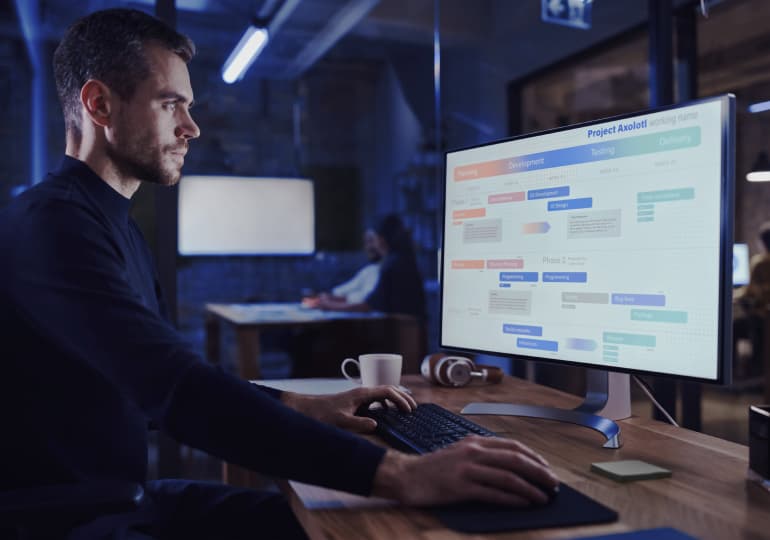 IT product strategy consulting
We help put it all together for those who need a hand in building a sensible tech solution strategy. Always concise and to the point, our experts offer result-driven project plans while focusing on careful resource balancing.
Technology advisory
If you're in two minds when picking the tech stack to handle specific needs, feel free to delegate the task to us. Datazo InfoTech hosts a strong team of analysts who work hand in hand with the IT consulting squad to help clients break any tech barriers.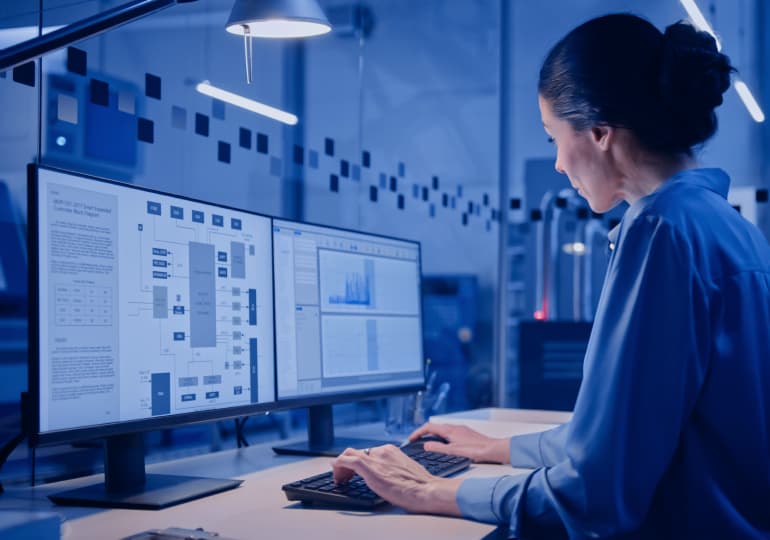 Dedicated IT consulting tasks
We advocate a "better safe than sorry" approach within each point of your IT maintenance agenda. Meaning, we never undermine the tasks that seem little. Entrust to us any phase of your IT lifecycle — we'll treat it with all due responsibility.
Our Experienced Experts
Reach out to the world's most reliable IT services. Having obtained the official & formal training in IT technology and technical fields, our staffs know more than what they show. Our service offerings to enhance customer experience throughout the product lifecycle includes – test and repair, service management, and end-to-end warranty management.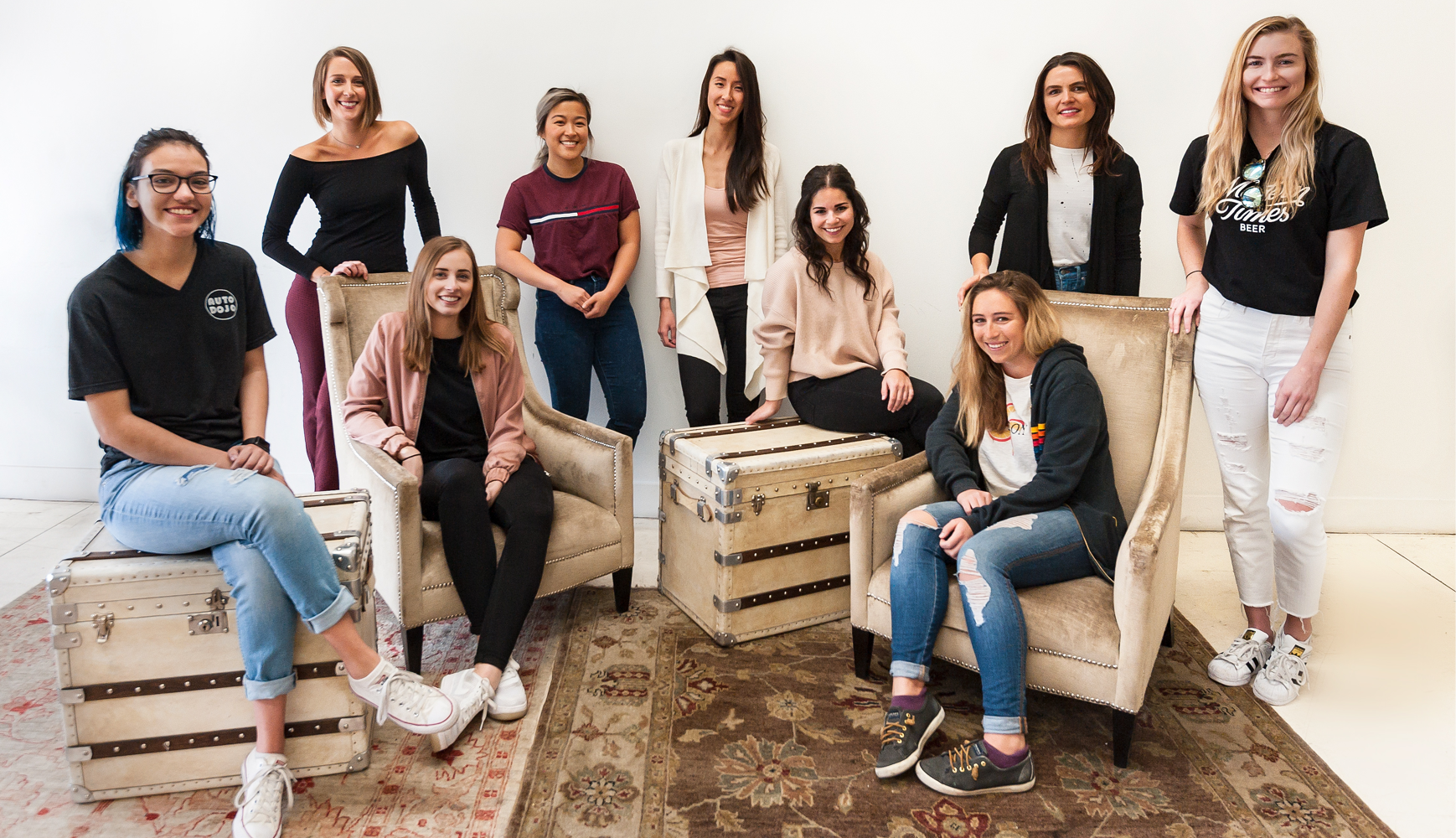 We run all kinds of IT services that vow your success
Case studies
Proud projects make us excel
Testimonials
What people praise about Datazo Infotech?
Jackie Parker, President of Harvest Trends
Jackie Parker, President of Harvest Trends
"

@Datazo Infotech

seemed too good to be true, but it really was true. I was impressed by the efficiency of the on-shore/off-shore model, and by the overall methodology and project management discipline. We will be using Datazo Infotech again."
Charles Braganza, Wild Birds Unlimited
Charles Braganza, Wild Birds Unlimited
"We selected

@Datazo Infotech

because of their proven track record as well as their impressive global software delivery model. They were easy to work with and delivered a quality product within the projected timeline and within budget."
Richard Moe, Study Suite
Richard Moe, Study Suite
"The most attractive aspect of working with

@Datazo Infotech

is the price and professionalism of the project team: I am provided with progress reports, weekly conferences, and the team very promptly responds to any questions or concerns I raise."
David Zelmanovic, LabThruPut
David Zelmanovic, LabThruPut
"

@Datazo Infotech

has provided skilled and useful programming services to our company with very little learning curve. The delivered code is clean and on-time. The daily reports and weekly team meeting keep the projects on track."
Gerald Bedwell, MEDadept
Gerald Bedwell, MEDadept
" We were very satisfied with the work performed by the

@Datazo Infotech

team and we look forward to working with them again"
Gary Boyd, CEO of Fitcom
Gary Boyd, CEO of Fitcom
"Overall I am very happy with the results– it was an ambitious project with lots of pivots and changes, but Satish was incredibly accommodating as a PM throughout."
Eric Sinagra, CEO of pathVu
Eric Sinagra, CEO of pathVu
"What attracted us the most to

@Datazo Infotech

as a small company was the reasonable pricing & the ability to scale up or down quickly on developers to continue support for the app."