Careers
EXPECT MORE FROM THE COMPANY YOU WORK FOR
WE'RE HIRING ! JOIN OUR GLOBAL TEAM…………….

Become a part of our big family to inspire and get inspired by professional experts.
DATAZO INFOTECH is a software and product development company. We help enterprises with digital transformation and start-ups with translating ideas into products. With over 2.5 + years of experience in the market, we have over 50+ developers onboard. Developing web and mobile applications from scratch, we also advise companies with extensive domain knowledge to find the right technology solutions for their challenges.

Our approach :
01. Partnership
For us, the recruitment process is an opportunity for two parties to meet. We are equally focused on listening and talking. During the first call with the recruiter, it is the candidate who decides whether he gives us a chance and whether, based on what he has heard, he wants to engage further or not.
02. Personal Fit
We focus on skills, but the personal fit is equally important to us. For example, if candidates feel comfortable in a corporate environment, they may have trouble adjusting with us. We place a strong emphasis on trust, and processes should serve people, not the other way around.
03. Agreement
We are open to suggestions and ideas from candidates and changes in the contract, if necessary.
04. Candidate Experience
We measure Candidate Experience. Each candidate receives a short anonymous questionnaire after completing the process to know what works well and what can be improved.
05. Feedback
We clearly present the stages of recruitment, and feedback is provided very quickly (this is how over 50% of candidates respond in the CE survey).
What perks will you get from working with us?
Except for the obvious benefits that have lost their importance in the age of remote working (coffee, tea, fruit boxes), we have something more to offer.
SELF-DEVELOPMENT
Working on game-changing products

Internal technical
workshops

Soft skills and leadership trainings

English lessons

Access to the company's library

Building a personal brand
Relocation and business travel opportunity
International projects and teams
Working in Agile/Scrum/Kanban
Remote work from wherever you like
Flat structure – the Board is at your disposal

Big Parties (DATAZO INFOTECH's Birthday, Pôhela Boishakh)



Safe place for two wheels
JOIN OUR TEAM AT DATAZO INFOTECH
Meaningful Work, Good People, Unparalleled Rewards
We foster an atmosphere of mutual respect and take pride in our culturally diverse team of capable professionals by celebrating a multitude of backgrounds and cultures.
Our Experienced Experts
Reach out to the world's most reliable IT services. Having obtained the official & formal training in IT technology and technical fields, our staffs know more than what they show. Our service offerings to enhance customer experience throughout the product lifecycle includes – test and repair, service management, and end-to-end warranty management.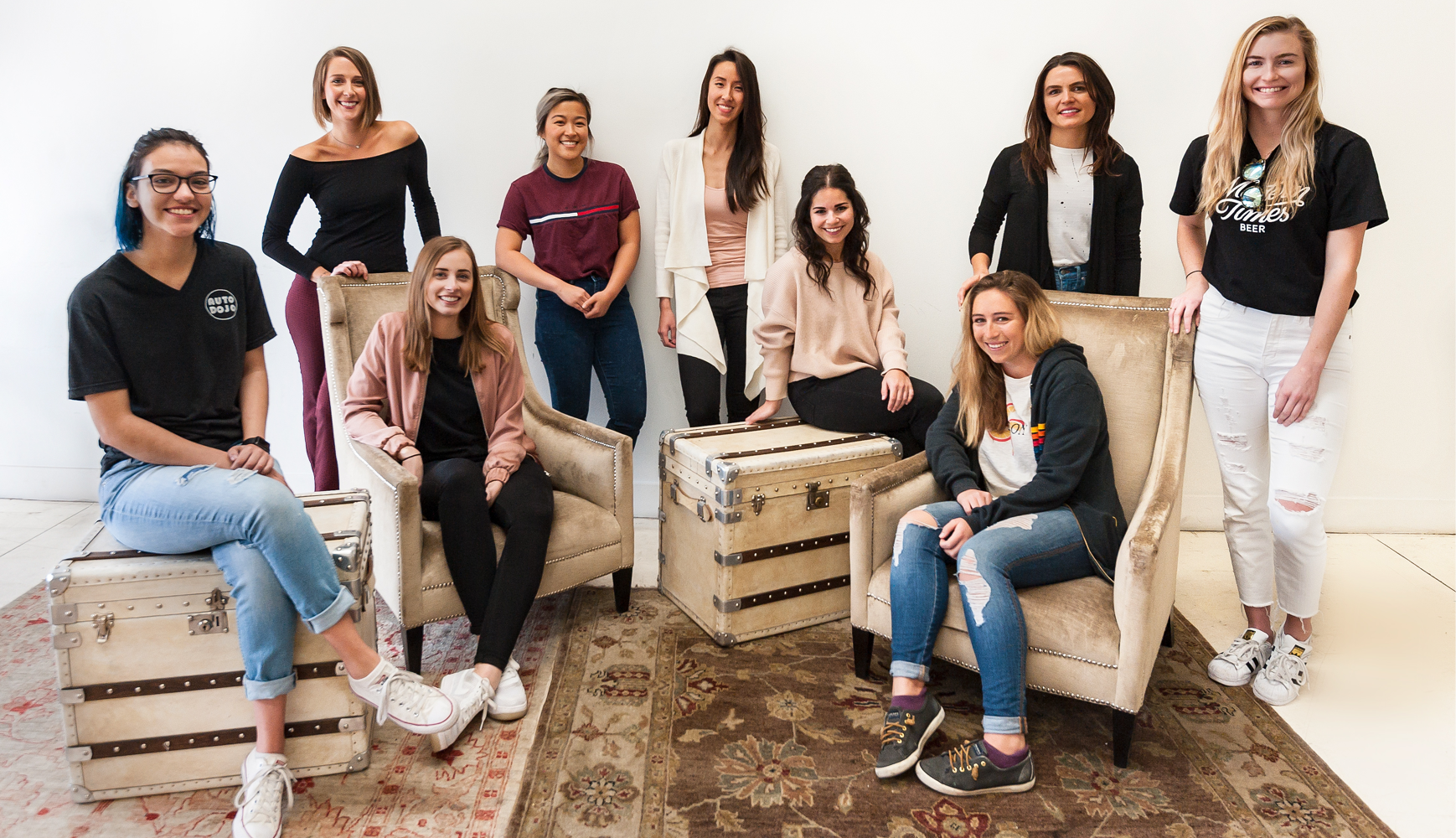 We've been recognized by Great Place to Work as one of the Top Software Engineering Companies to work in the EU.
Join Our Global Team. Careers at Datazo InfoTech
Datazo InfoTech is a world-class software development company of 50+ passionate people from over 3 countries. Together, we're on a mission to show the world that protecting privacy can be simple. Hiring works best when it's a two-way street. That's why we help you get to know us and envision what your future role at Datazo InfoTech might look like. Learn more about how we hire.
We follow a flexible timeline based on your schedule and current employment status. For details on how we treat your personal data during this process, see Our Recruiting Information Policy.
Join our fully distributed team and help raise the standard of trust online — from anywhere!
FAQs: WORKING AT DATAZO INFOTECH
How should I prepare for the first interview?
Before the interview, we'll send you a short manual that outlines everything you need to know. Above all, you should pay attention to the following: Take a second look at the job offer. Perhaps you have some doubts or additional questions? We'll clarify everything you'd like to know during the interview. Do not hesitate to explore our website before the interview - you'll find a lot of useful information there. Be prepared to talk about your past work experience. We want to know what you'd been up to. Be ready to talk about formalities, including the length of the notice period, your salary expectations, type of contract and any other formal issues that are important to you. We treat every interview as a bilateral meeting. We talk and we listen, trying to keep it at 50:50, so you will have plenty of time to talk about yourself and ask questions.
Can I apply for work experience at DATAZO INFOTECH?
We don't offer work experience placements on a regular basis. However, sometimes we recruit apprentices when new projects begin, so we encourage you to check our Careers page regularly for such openings.
Is it possible to work 100% remotely?
For DATAZO INFOTECH you can work 100% remotely, rarely there are projects where we build a team in a given location, but if it's so we always underline it in the job description.
What will my career path look like?
At DATAZO INFOTECH, we operate in terms of seniority, so our employees work at Junior, Mid- and Senior level positions before they can become a Tech Lead and then Architect. At the same time, no career path at our company is engraved in stone. We support our employees' professional development and thus opportunities to advance are always being considered individually. If we notice that you progress, we will be happy to discuss promotion opportunities. If our employee wants to make a change too, we are also open to talk about it.
Can I switch to a different project while I work at DATAZO INFOTECH?
Yes, it's possible, but it won't happen overnight. If you want to change the project, you will have to communicate this to your Line Manager first. You will talk to state the reasons for your desire to change, as well as your expectations regarding the new assignment. It will also be necessary to find a replacement before you transfer to a new project.
If I've been seeing a job offer on your website for a while, is it still valid?
We update our careers page regularly, so any offer that you find there is waiting for your application. If a role is related to our core technologies, i.e. C# and .NET, we constantly look for qualified staff, hence some offers (especially for .NET Developers) may be up for a longer period of time.
Can I apply if I don't see an offer that matches my technical skills?
We encourage you to send your CV through Haven't found what you are looking for? Tab. We save every application in our database. When new vacancies pop up, we contact the candidates from that database in the first place. Patience is a virtue!
What's the required knowledge level of English?
You have to be able to communicate freely within the team and with a client. There is no need to present a certificate, however, we will verify your knowledge of English during the interviews.
Case studies
Proud projects make us excel
Testimonials
What people praise about Datazo Infotech?
Jackie Parker, President of Harvest Trends
Jackie Parker, President of Harvest Trends
"

@Datazo Infotech

seemed too good to be true, but it really was true. I was impressed by the efficiency of the on-shore/off-shore model, and by the overall methodology and project management discipline. We will be using Datazo Infotech again."
Charles Braganza, Wild Birds Unlimited
Charles Braganza, Wild Birds Unlimited
"We selected

@Datazo Infotech

because of their proven track record as well as their impressive global software delivery model. They were easy to work with and delivered a quality product within the projected timeline and within budget."
Richard Moe, Study Suite
Richard Moe, Study Suite
"The most attractive aspect of working with

@Datazo Infotech

is the price and professionalism of the project team: I am provided with progress reports, weekly conferences, and the team very promptly responds to any questions or concerns I raise."
David Zelmanovic, LabThruPut
David Zelmanovic, LabThruPut
"

@Datazo Infotech

has provided skilled and useful programming services to our company with very little learning curve. The delivered code is clean and on-time. The daily reports and weekly team meeting keep the projects on track."
Gerald Bedwell, MEDadept
Gerald Bedwell, MEDadept
" We were very satisfied with the work performed by the

@Datazo Infotech

team and we look forward to working with them again"
Gary Boyd, CEO of Fitcom
Gary Boyd, CEO of Fitcom
"Overall I am very happy with the results– it was an ambitious project with lots of pivots and changes, but Satish was incredibly accommodating as a PM throughout."
Eric Sinagra, CEO of pathVu
Eric Sinagra, CEO of pathVu
"What attracted us the most to

@Datazo Infotech

as a small company was the reasonable pricing & the ability to scale up or down quickly on developers to continue support for the app."