Company Overview
ABOUT DATAZO INFOTECH
DATAZO INFOTECH is a BD-based Software Engineering Company, Headquartered in BGD, DHK. Our core values are unparalleled quality, effective communication, and transparent pricing.
Datazo InfoTech – Your Trusted Software Development Company
We're Datazo InfoTech, one of the Top software houses in Bangladesh.
We develop world-class custom software so you can achieve world-class results. Crafting digital innovations for forward-thinking brands is our mission and our pledge.
We believe our customers have right to expect more. Therefore we offer a true software partnership focused on achieving your goals with digital products.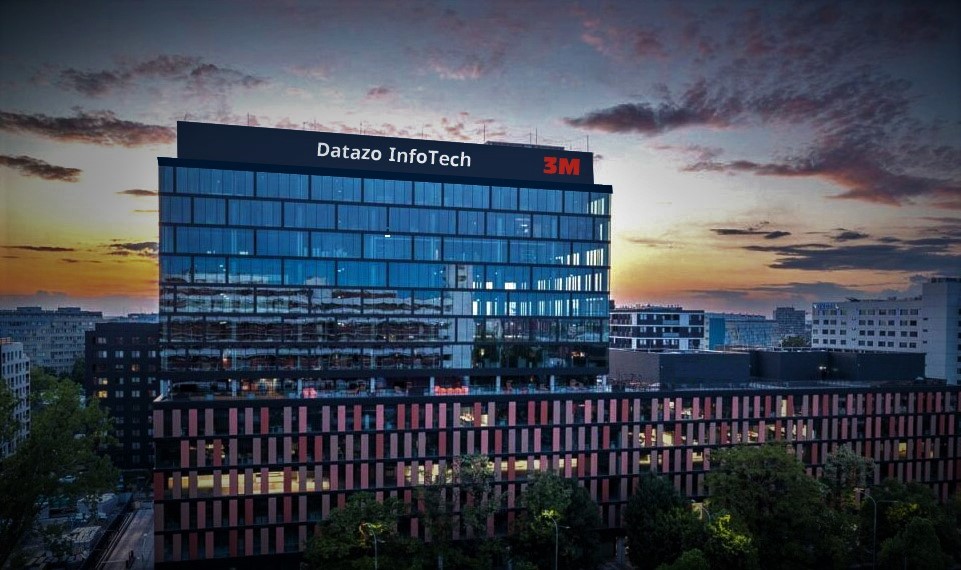 A Software Partner For Companies Around The World
Datazo InfoTech is a Bespoke Software Development Company Headquartered in Dhaka, Bangladesh with additional engineering centers in NYC. Across international locations, Datazo InfoTech has a team of more than 250 individuals providing custom software, mobile application, and web development services to a diverse clientele. Datazo InfoTech support established businesses, nonprofit, government organizations, and startups.
Datazo InfoTech is a BD-based software development company specializing in providing banking solutions for banking automation, ERP solutions, mobile application solutions, world-class website designs, result-driven e-commerce solutions and all in all custom software development services for both local and international clients make the company earn local as well as global recognition. With more than 50 Talented Computer Science Engineering graduates, the company has been serving international clients along with small, medium, and big clients located in Germany, European Union, Switzerland, Canada, the UK, the USA, and so on.
Datazo InfoTech's story is a story of sustainable growth, and constant development. For over 3.5+ years, we've been delivering software services to Germany, European Union, Switzerland, Canada, the UK, the USA, and Australian Companies. Working with our partners, we gained vast technology expertise and created a unique client-focused cooperation model, "The Datazo InfoTech Way."
We always believe in our client's insights and help them to build the business of their dream. For that, we maintain a highly qualitative, timely delivered, and cost-effective offshore software development team so that our client's business flourishes at a faster pace and gives the best result.
Our Motto is "Innovation Power of Generation." Building a state-of-the-art solution that is well architecture, robust, scalable, and needs low maintenance.
Our company
We run all kinds of IT services that vow your success
3.5+Years' Experience in IT
More About Our Success Stories
Your go-to partner in software development
Datazo InfoTech is a client-oriented company with a "service" attitude. We are at your service. We can lead or follow. Our main goal is to maintain the highest quality standards and the best practices in today's IT market.
Our lean, global business model translates to the highest-quality products and experiences at the efficient costs for our customers.
Software House Based in The Heart of Bangladesh
We Get Your Challenge. We Get You.
The highly adaptive approach makes us stand out from the pack. We don't believe in one-size-fits-all solutions. Instead, we constantly challenge initial assumptions and look for the right questions to ask. Tap into our expertise and benefit from a true Software Partnership.
Add Value to Your Project with a Reliable Software Partner.
Datazo InfoTech is much more than your regular software vendor. We're a Software Partner, which means we treat your business goals as our commitment. We deliver Custom Software Solutions and build Dedicated Development Teams to help you scale, reduce your Time-to-Market, and boost your way to the top.
Resources
Get a copy of brochure on
Brand New IT Tech.
We excel in delivering optimal solutions.
Application Development Services
Optimal business performance through custom software tailored to complement your goals and needs.
Legacy Modernization & Application Migration
We provide cloud migration services, technical architecture reviews, and complete application refinement to bring your IT up to date.
System Integration Services
Through our tech partnerships with modern platforms, we provide software customization and integration services.
Big Data Application Services
Custom tools built to provide the deepest insights into your business using the results of high-volume big data processing.
Real-time Applications Development Services
Harness the power of technologies like sensor data monitoring, stream processing, etc to get real-time data responses.
Information Security Management
Information security has been a rising issue lately due to a series of scandals from big companies, rest assured, we're here.
Testimonials
How our services bring about success
Jackie Parker, President of Harvest Trends
Jackie Parker, President of Harvest Trends
"

@Datazo Infotech

seemed too good to be true, but it really was true. I was impressed by the efficiency of the on-shore/off-shore model, and by the overall methodology and project management discipline. We will be using Datazo Infotech again."
Charles Braganza, Wild Birds Unlimited
Charles Braganza, Wild Birds Unlimited
"We selected

@Datazo Infotech

because of their proven track record as well as their impressive global software delivery model. They were easy to work with and delivered a quality product within the projected timeline and within budget."
Richard Moe, Study Suite
Richard Moe, Study Suite
"The most attractive aspect of working with

@Datazo Infotech

is the price and professionalism of the project team: I am provided with progress reports, weekly conferences, and the team very promptly responds to any questions or concerns I raise."
David Zelmanovic, LabThruPut
David Zelmanovic, LabThruPut
"

@Datazo Infotech

has provided skilled and useful programming services to our company with very little learning curve. The delivered code is clean and on-time. The daily reports and weekly team meeting keep the projects on track."
Gerald Bedwell, MEDadept
Gerald Bedwell, MEDadept
" We were very satisfied with the work performed by the

@Datazo Infotech

team and we look forward to working with them again"
Gary Boyd, CEO of Fitcom
Gary Boyd, CEO of Fitcom
"Overall I am very happy with the results– it was an ambitious project with lots of pivots and changes, but Satish was incredibly accommodating as a PM throughout."
Eric Sinagra, CEO of pathVu
Eric Sinagra, CEO of pathVu
"What attracted us the most to

@Datazo Infotech

as a small company was the reasonable pricing & the ability to scale up or down quickly on developers to continue support for the app."